Moving Help and Labor Throughout Utah

Get prices and schedule your move in less than 60 seconds with our moving quote engine.
Utah Moving Help provides information about Uhauls, PODS, Trucks, Trailers and Moving Equipment for Do-It-Yourself Moving in and about Utah. You may also use our parent Moving Company Moving Connections when and where you need extra moving help.
---
Moving From Utah

Get the expert moving help you need to safely protect and load your valuable possessions and the muscle for those heavy items you just can't get on your own.
Here at UtahMovingHelp.com our cheerful labor only moving crews are the best in the business. They will load or unload your Rental Trucks, PODS and Pallets according to the highest professional standards, making certain that your valued possessions are securely and safely stowed. This service is particularly suited to budget minded do-it-yourselfers. So give us a call if you're a DIYer and you'd like to save some money on your move.
Read More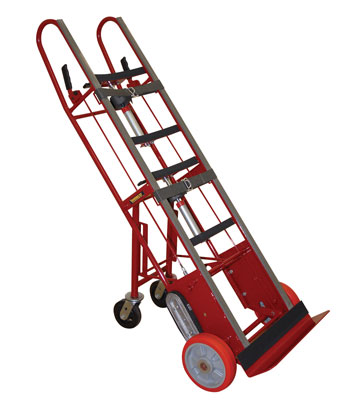 Moving Equipment
What moving equipment do you need to move?
On the next page you will have a choice of various moving equipment for your next move such as: Hand Trucks, Furniture Dolly, Moving Straps and more...
See more
Contact & Location

Address:
Utah Moving Help is a division of Moving Connections
412 E 300 S, Salt Lake City, UT 84111
Phone:
801-532-6683

Mon - Fri 8:00 am - 8:00 pm
Saturday 8:30 am - 5:00 pm

Map & Directions
About our parent company Moving Connections
Do you hire help from temporary service agencies?


No, we use only our own full-time experienced moving professionals.

How far in advance should I contact you?


Weekends are booked out sooner than weekdays and most people book their moves at least one week in advance. There is a morning and an afternoon moving slot. The morning move begins at 7:45 but there is no fixed time for the afternoon.

Are there any minimum charges?


We charge by the hour with a four-hour minimum charge. So yes, there is a minimum charge.

How do I pay for the move?


We accept Visa, Master Card, and American Express for the initial deposit when you book the move. You can do this online or by phone – just give us a call. The rest of the charges will be computed at the end of the move by multiplying the hours times the hourly cost, plus any materials (boxes, etc.) used, minus the initial deposit.
Based in Salt Lake City, Utah Moving help, a division of Moving Connections, has provided Utah with Moving help for over 30 years!